To all my raiders, we have finished our first week of raiding. After a rough first night we blew everybodys nips off Wednesday by not only one shotting Heroic Nythendra but being the first guild on the server to kill Heroic Ursoc. On top of that, the kill was as epic as they come and shoutout to...really the whole group for the effort.
Without getting too sappy, I've raided with many guilds for progression content and honestly that was by far the most rewarding night of raiding I've had.
Also. Everybody welcome HolyDirtNap! The newest member (as far as I know) of our lovely little group of sensitive sallys.
Here is the first screenshot I've taken of raid nights. We were waiting for Tom.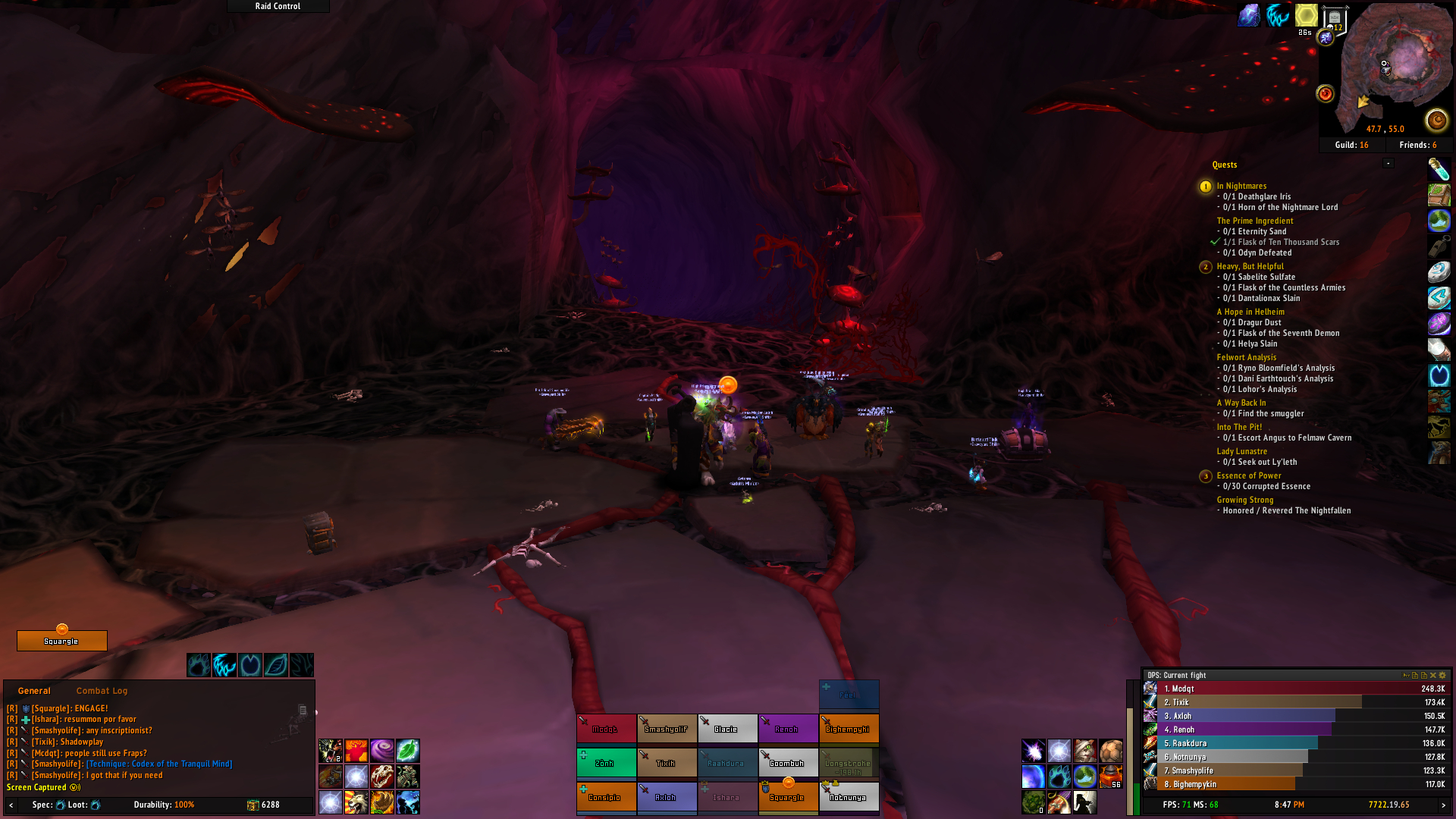 Suck it,
The Sensitive Squargle
Welcome! We're Graveyard Shift.. This is also half a test post